Custom Molding (OEM)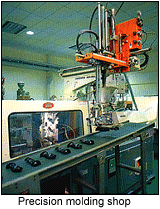 One of Singa Plastics main areas of specialisation is in high-precision injection moldings. Over the years, we have made significant inroads in a diversity of fields including information technology, audio and video, office automation, telecommunications as well as electronic and electrical engineering. From local companies to multi-national corporations, Singa Plastics provides our varied clientele components for finished products such as computer joysticks, scanners, photocopiers, air-conditioners, televisions and more.
Singa Plastics also provides our customers with a comprehensive sub-assembly lines which are fully-equipped with the necessary facilities to assemble high-precision molded parts into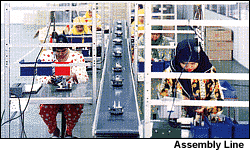 semi-finished as well as finished products. The various assortment of products that have been produced to meet our customers' specifications include electrical and electronic gadgets, telecommunication and office automation products.
On top of that, Singa Plastics, offers advanced technology in the form of CAD/CAM Design and Engineering, tool building and manufacturing which enhance our capability to serve our clients better.